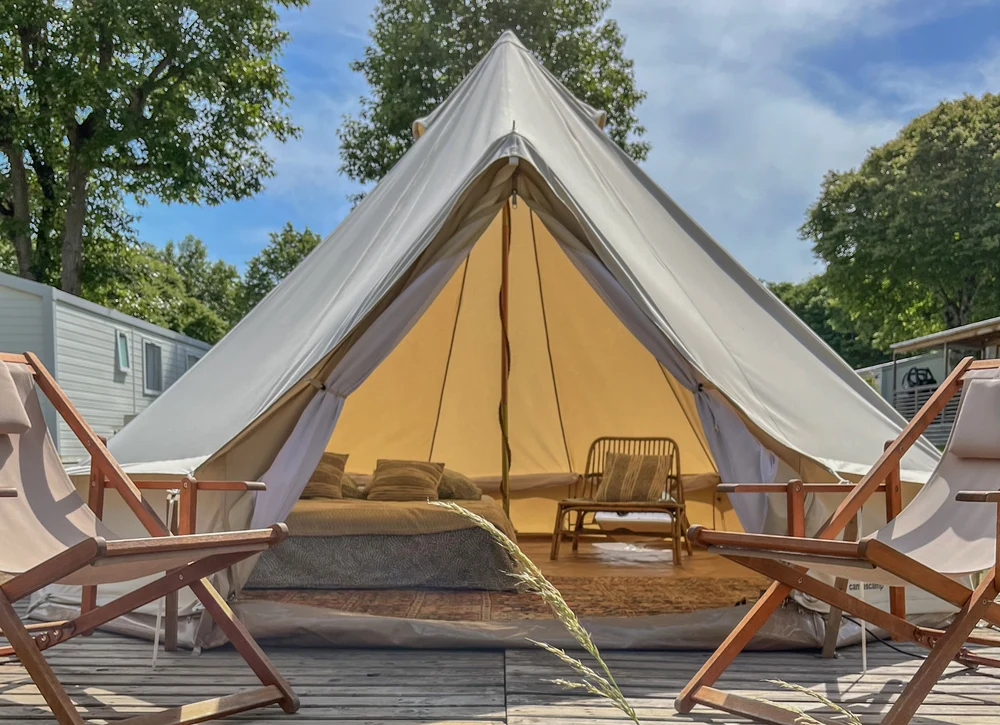 Your unforgettable holiday at the surfcamp in Saint-Jean-De-Luz
Your accommodation at the surfcamp in Saint-Jean-de-Luz
Our new outdoor hostel is located in the Xibau Berria campsite, at 525 chemin de Chibau Berria in Saint-Jean-de-Luz (64500).
It is 2min walk from the beach of Erromardie and a few minutes drive from the city center of Saint-Jean-de-Luz.
The border with Spain is a 15-minute drive away.
A playground for children from 2 to 6 years old is available on the campsite as well as laundry facilities and bicycle rental.
Discover the accommodations
The most beautiful surf spots
in and around Saint-Jean-de-Luz
Walk 5 min to check one of the most famous spots of the Basque coast: Lafitenia, do another 5 min to get in the water!
The beaches of Guéthary and Bidart are respectively 3km and 5km further north:
Erromardie in Saint-Jean-de-Luz
Cenitz to Guéthary
Sainte Barbe in the bay of Saint-Jean-de-Luz
Things to do in Saint-Jean-de-Luz
Enjoy Erromardie Beach – Take a few steps to sunbathe and relax on the wild beach of Erromardie
Exploring the covered market of Saint-Jean-de-Luz – This is a must-see meeting place for lovers of gastronomy and local products.
Water activities – The bay of Saint-Jean-de-Luz is the ideal place for windsurfing, kayaking or diving.
Take a hike to the Rhune – Departure from La Trabenia (Ascain) or take the little train from Sare and enjoy a panoramic view of the Basque Country and the Landes. Compulsory reservationfor the train.
More information on the website of the Tourist Office of Saint-Jean-de-Luz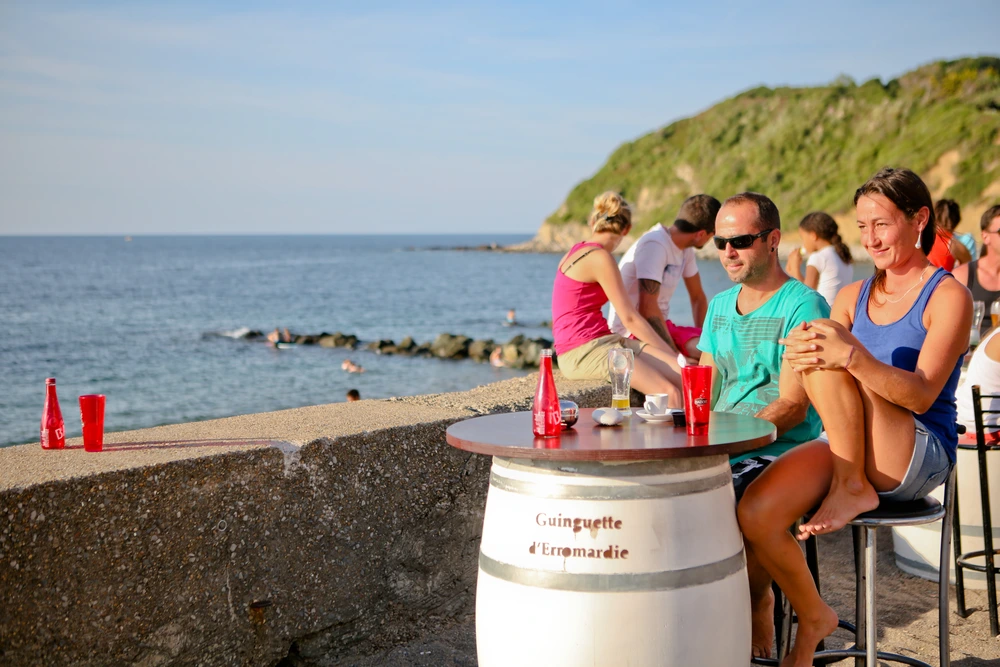 Benefit from all the good deals of the Surf Camp
Here are our tips to feast your eyes and taste buds during your stay at the surfcamp in the Basque Country :
The Erromardie guinguette and the Bistro du Mata, located 5 minutes from the surfcamp, overlooking the beach of Erromardie. Enjoy tapas to share and have a drink while admiring the most beautiful sunsets
Ostalamer, fish restaurant with terrace overlooking the sea: 160 Rte des Plages, 64500 Saint-Jean-de-Luz.
Discover our Surf Camp in the Basque Country