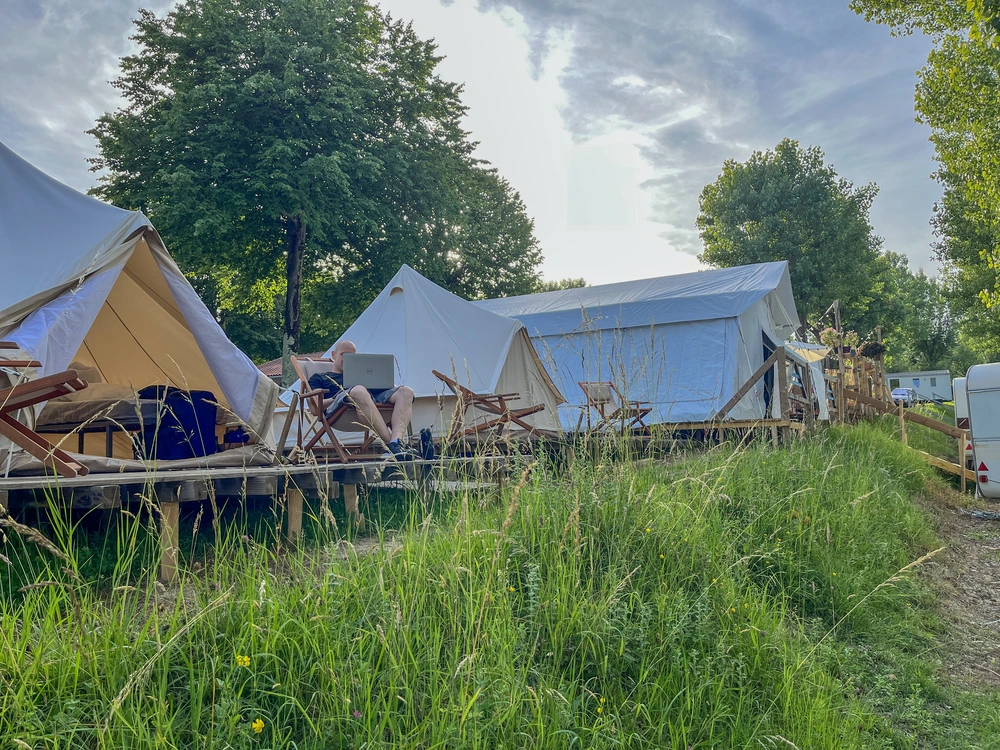 Stay at the surfcamp in Hendaye
The open-air hostel in Hendaye
We are located on the road of the corniche in Camping Abaya at 14 chemin Ascoube Fagady in Hendaye (64700).
The Aparra surfcamp is a 10-minute drive from Saint-Jean-de-Luz (64500) to the north and 10 minutes from the border with Spain to the south.
A free beach/camping shuttle is available in July/August.
Camping Abaya offers entertainment, cultural outings such as visiting Biarritz or discovering the village of Itxassou. Walks / hikes are also organized.
In the campsite you will also find a bar / restaurant point.
Discover the accommodations
Surf spots
in Hendaye
Hendaye Beach is located at the mouth of the Bidasoa River. It is more than 3 km long. It offers two main surf spots – the Grande Plage and the Deux Jumeaux – offering accessible waves for all levels of surfers.
The waves are often smaller than elsewhere on the Basque coast, allowing beginners to learn safely and confirmed to enjoy a fallback spot.
Multiple spots are also near the surfcamp:
Sainte Barbe and Erromardie in Saint-Jean-de-Luz
Lafitenia and Mayarco in Acotz
Cenitz, Les Alcyons, Parlementia in Guéthary
Activities to do in Hendaye
The surfcamp has a dream location on the Basque coast. A variety of activities for all tastes is at your disposal.
If you prefer water activities you can surf, paddle or kayak on the large beach of Hendaye.
If you prefer to keep your feet on the ground, many hiking trails are available, including the coastal path and the GR10 which offers panoramic views of the Basque Atlantic coast. The starting point of the latter is at the Casino d'Hendaye 25 minutes walk from the surfcamp. We are also located on the Way of Santiago de Compostela.
The town of Hendaye has many restaurants and bars and offers cultural visits such as the Château Observatoire Abbadia.
Find all the information on the activities to do in Hendaye on the website of the Tourist Office of Hendaye.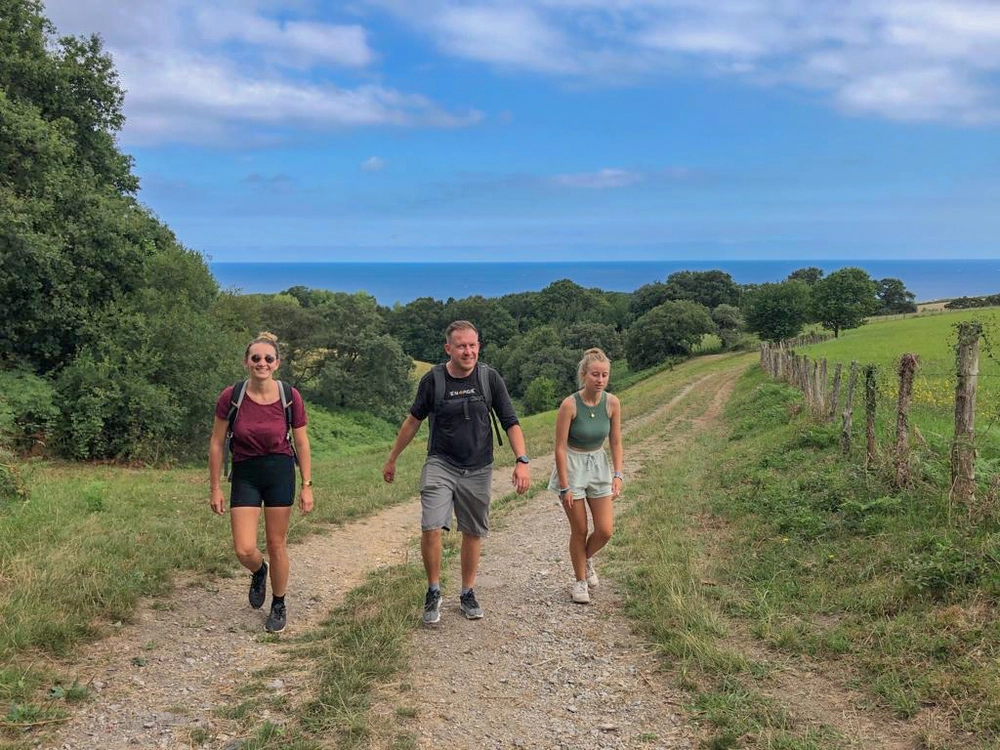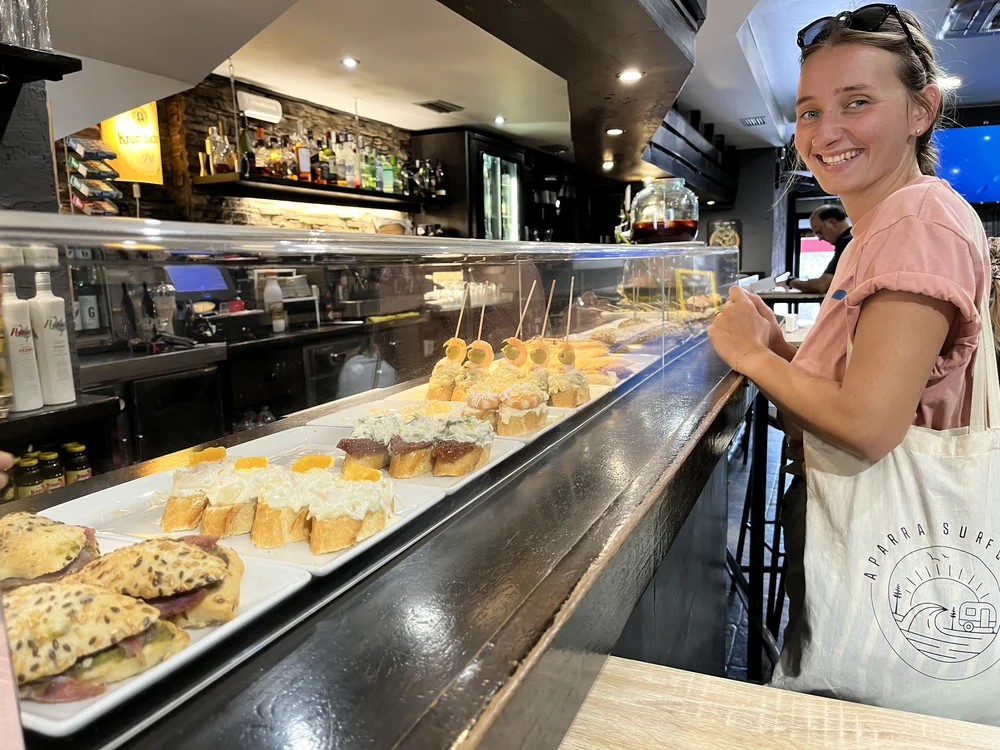 Enjoy all the good deals of the Surf Camp
We recommend our good plans for you to enjoy:
Learn more about our Surf Camp in the Basque Country